Goodfella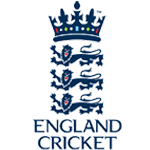 Posts: 17771
Joined: 30/9/2005
From: North Devon

quote:

ORIGINAL: great_badir



quote:

ORIGINAL: Goodfella
I knew I'd find a poster who'd been there! Personally I think Hocking's is better, have you tried that? But Delucci's is good.

I don't know your thoughts but I'm intrigued gb?

Yeah it's pretty hideous from my perspective and won't add much flavour to the harbour but then again it will be another major tourist attraction and that's where the money comes from round here so I'm a little divided. That's a great fishing spot though where it's been super-imposed on the photo, I'll be intrigued to know what the local fisherman think since it'll need a cordon for protection and that could potentially restrict the fishing areas.




We didn't come across Hockings, but I was just stoked to find someone doing reasonably proper gelato in the South West - rare indeed, given how much this part of the country loves its super rich creamery ice cream.

My thoughts - well, this very thread probably has enough of them to give you an idea...

Every time he does a new piece, I just imagine him getting off the phone with his financiers, or manager, or whomever he deals with for these things, turns to his wife/girlfriend and, shaking his head with a smile on his face, says "I've got away with it again!"




Yeah it is pretty difficult to find decent, homemade ice cream round here, or ice cream that basically isn't Carte D'Or or some cheap crap bought from Tesco that has been placed in a fancy-looking tub in a shop and sold off as anything but. Hockings is great if you ever get the chance to try it though, their Clotted Cream flavour is fantastic!

To be honest I started the thread but didn't read a great deal much past the first page but Hirst doesn't actually produce much of his own work any more as I'm sure you know, he commissions it, his view is that his "concepts inspire his artists to produce work of his mind and inspirations, therefore making it his". I suspect this statue has been designed by one of those students.

It's believed, well if you believed the story that circulated the national newspapers a few weeks back, he's split from his wife who he lives with in the farmhouse up the road from me. They lived there with their three children but apparently she's left with them and he disappeared off on a 3-day bender, although he's sworn he rarely drinks any more and certainly doesn't do any more drugs.




_____________________________

"It is the Shawshank Redemption! Just with more tunneling through shit and less fucking redemption."

If you can quote the rules, then you can obey them.