Goodfella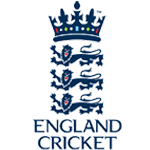 Posts: 17787
Joined: 30/9/2005
From: North Devon

quote:

ORIGINAL: horribleives




quote:

ORIGINAL: Goodfella




quote:

ORIGINAL: horribleives

Fair enough, you've got issues with Pardew but what he did or said 5 or 6 years ago has got bugger all to do with what happened on sunday - different club, totally different staff, and Pardew wasn't even involved so this 'you can always rely on Pardew et al to act like knobs' stuff isn't entirely accurate. And if there's a manager out there who doesn't have a smidgen of egotism in him I'm yet to see him.
As for the scuffle, fair enough Carver was shouting at McManaman, but he certainly never went for him - it was the Wigan coach who raised his hands and started pushing people around (twice). Carver deserved the red for reacting but I think he's perfectly entitled to have a word with someone who's just crippled one of his players. Though as I said elsewhere, it's not even McManaman I've got the biggest beef with - he's a young lad who, for whatever reason, badly misjudged a tackle, but let's be honest, plenty of players have - it's the useless officials, Martinez and that stupid old bastard Whelan who are boiling my piss.




Well it does to me because that's the character he's always represented to me as a football fan, and it doesn't just come from his days as Charlton manager either, he was like that at West Ham and had plenty of falling-outs at Southampton too, resulting in him losing his job there when they were in a very good position in the league. I don't think Carver's behaviour was at all professional and that's why he's been sent off, it created a scuffle and I'm tired of seeing these things happening in football but I agree about Martinez's comments, they were disgraceful and utterly ridiculous especially the bit about "a striker's tackle", utter rubbish, and as for the officials, well they should be suspended after that like the player is being but won't be, you can guarantee that.




Again, what has his behaviour at three other clubs got to do with an incident on sunday that he wasn't even slightly involved in?



Because I've seen this kind of behaviour from both himself, and his coaching staff before, so it doesn't surprise me. Maybe he needs to have a word in Carver's ear.



_____________________________

"It is the Shawshank Redemption! Just with more tunneling through shit and less fucking redemption."

If you can quote the rules, then you can obey them.