Goodfella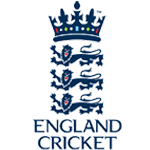 Posts: 17788
Joined: 30/9/2005
From: North Devon

quote:

ORIGINAL: Skiba




quote:

ORIGINAL: Goodfella




quote:

ORIGINAL: Dark Knight

"Feel sorry for the lad"? Fuck you you lying cunt!

If you are gonna do your business in the press and unsettle a player, you could at least buy the fucker!




I disliked QPR before their business actions today, I despise them now.

£12.5 million for Christopher 'effin Samba!?!? He's good, he's not that good! What's that make him? The fourth, fifth most expensive centre-back in PL history!?

Long may they rot beneath us!



I'm amazed nobody nabbed him before he went to Anzhi and it why was no one else were in for him now (Arsenal I'm looking at you)?



Maybe because their not stupid enough to spend that kind of silly amount on him.

Jordan is looking distinctly underweight. Maybe he's had to cut back after all those partnerity lawsuits...



_____________________________

"It is the Shawshank Redemption! Just with more tunneling through shit and less fucking redemption."

If you can quote the rules, then you can obey them.