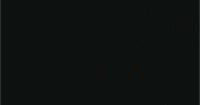 Hello and welcome, bonjour and bienvenue, herzlich willkommen, ciao and hola!
The first Empire Eurovision is officially open. The next post will show the entries to this years contest. Please now click the link and listen for 15 secs to our opening theme tune.
http://www.youtube.com/watch?v=u7YRZ5DVQv4
We have 24 films on show for the contest. Many will be well known, a few less so. All should be readily available in the UK. At the moment I'm planning for voting to close on Sunday the 5th of August. We'll decide how to show the votes at some point before then.
As well as our 12 countries taking part we welcome votes from other non-competitors - I ask only that they promise to have seen all of the films that have been nominated.
Final votes will be for a top 10 films. Eurovision scoring will be applied. And you can't vote for your own films.
Enjoy!