Gimli The Dwarf

Posts: 78687
Joined: 30/9/2005
From: Central Park Zoo

quote:

ORIGINAL: rawlinson

We did the cult list, but I mean a full on weird list, no worries about mainstream, or if something qualifies. One big list for weird cinema, and maybe expand it so it can include literature and stuff like this list. Combine horror, sci-fi, fantasy, general cult, all in one big poll.



We started one of those as well, didn't we, but it never took off. Or am I dreaming?



quote:

ORIGINAL: rawlinson




quote:

ORIGINAL: Gimli The Dwarf

If Scrooged can get in we'd better bloody have The Muppets!




Scrooged > Muppets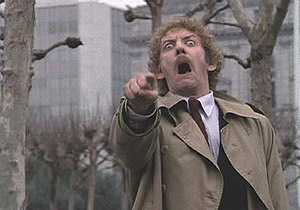 _____________________________

So, sir, we let him have it right up! And I have to report, sir, he did not like it, sir.

Fellow scientists, poindexters, geeks.

Yeah, Mr. White! Yeah, science!

Much more better!