rick_7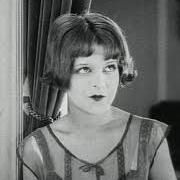 Posts: 6087
Joined: 30/9/2005
From: The internet

Have you seen the film, Drive? But seriously, folks...

Recommendations: maybe check out some other Woody Allen stuff if you haven't already. Annie Hall is hilarious, but I much prefer Manhattan and most of the stuff he did in the '80s, especially Purple Rose and Hannah and Her Sisters. You could watch Ghost World, because it's amazing. Also Seven Samurai, Hoop Dreams (this is not the same as White Men Can't Jump, but try telling that to my big brother) and something starring Buster Keaton - maybe Sherlock, Jr. - for the same reason. Also, Silent Running, as it's set in the future and also in space.

I don't particularly like Blade Runner, Alien or Heat, and I haven't seen Serenity or Kill List, but the others are good. In fact, #s 6 and 9 are fantastic.



_____________________________

*Wendy Hiller fanboy*

Blog: DJANGO! DUMBO! DESPICABLE ME 2! Plus: other stuff.

"Nothin's really been right since Sam the Lion died."