Rebel scum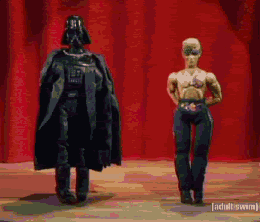 Posts: 3458
Joined: 2/1/2006

quote:

ORIGINAL: jcthefirst

I thought the Clarkson era Robot Wars were better. Not because of Jezza, but because they had that obstacle course that was stupidly hard as the first round, and which tellingly never reappeared after that series.



I remember thinking that was bullshit, and I wasn't even old enough to know what that meant
.

I also remember finding it hilarious that Roadblock (Which won Series 1) did terribly in the second season before vanishing forever.

Also,


quote:

ORIGINAL: Toby Monroe

I wonder if Phillipa Forrester still has those leather trousers. If so she should stick em on an eBay charity listing.






THIS THIS THIS!



_____________________________

"We are not safe! A dark menace rises to the east! Duckies go quack! Cows go moo! I want ice cream. Verily, will you two hobbits join my quest?"