Rebel scum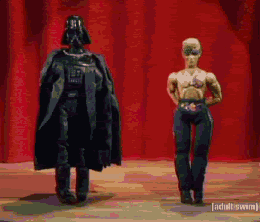 Posts: 3458
Joined: 2/1/2006

Ah, go on then:

6ft tall - Nope
Muscly, toned and athletic - Hahaha, no
Brown eyes - Yup
Short, dark hair - Yup
Smart dress sense - If it's a fancy do, sure, but I like my t-shirts
Stylish - Hell no
A beer or lager drinker - Yup
A non-smoker - Yup
Wears smart jeans, shirt and a V-neck jumper - No, I'm not a librarian
Gets ready in 17 minutes - I can get ready in 2-3 if I'm late for something. Also, 17 is oddly specific, is 18 minutes a deal-breaker? Also also, it's rich as hell for women to demand men get ready for stuff quickly.
Earns around £48,000 a year - You lost me at earns
Wants a family - Sure, why not
Loves shopping - Only if it's stuff for me
Eats meat - Yup
Watches soaps - No, and if I'm forced to watch them I feel I should return the favour by subjecting her to all the crap I watch
Clean-shaven - Depends on my mood
Smooth-chested - No
Enjoys watching football - I'll watch it if it's on, but eh
Drives an Audi - Drives?
Educated to degree level - Gimme a few months on that
Earns more than you - No
Jokes around and has a laugh - Yep
Sensitive when you are upset - Yep
Tells you he loves you only when he means it - Yep
Admits it when he looks at other women - Yep
Holds a driving licence - No.
Can swim - Yep, this is clearly a necessary skill in relationships
Can ride a bike - Sure, a bit
Can change a tyre - No
Rings his mother regularly - *Skypes*

So yeah, I'm nowhere near the "perfect man" but then again, neither is anyone on the planet and this whole thing was a waste of time. Which is why I've spent five minutes writing out this response.



_____________________________

"We are not safe! A dark menace rises to the east! Duckies go quack! Cows go moo! I want ice cream. Verily, will you two hobbits join my quest?"