Cool Breeze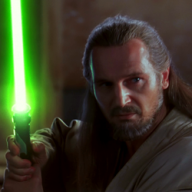 Posts: 2162
Joined: 9/11/2011
From: The Internet

quote:

ORIGINAL: DONOVAN KURTWOOD




quote:

ORIGINAL: Cool Breeze




quote:

ORIGINAL: DONOVAN KURTWOOD

I watched this in 3D. Easily the best 3D conversion i've seen after Titanic's, really amazing depth and the action really weaves in and out of the screen, especially in the city battle at the end. It looks so amazing. Of course this movie also has one of the best 2D transfers i've ever seen, so that's nice too. Shame about the extras situation but i dont love the movie enough to be bothered about that (or about the digitally altered spear tip). I do think that the 3rd highest grossing movie of all time should have more substantial extras (than even the US got) but hey ho, it's the movie that matters first and foremost. I must also add that the sound on this is epic too, had to turn it down a few times whilst watching it during the action scenes and it's pretty frakking loud.

2012 has been such a great summer for bid budget movies. I've loved Battleship, John Carter, Wrath of the Titans, Dredd and Prometheus and really enjoyed The Avengers and The Expendables 2. Can't remember the last time i enjoyed a summer season as much as this one




And the irony is you missed out on the best one...something to do with a guy dressed up as a bat.

Seriously DK, go see TDKR now while you still can, it's worth it for Anne Hathaways hot leather ass alone!





I know it's not right to make my mind up before seeing something, but i really wont think that much of it, if it's anything like TDK or Batman Begins. I mean TDK had its moments (the chase sequence being a highlight) but i really disliked BB a lot. I don't seem to get a lot of enjoyment from Nolan's movies, apart from The Prestige which i think is awesome. If the general consensus is that TDKR isn't quite as good as TDK, and i didn't like TDK that much.... well you do the math! Not a huge incentive for me to see it really.

Not trying to be unecessarily negative or totally pre-judge (which is admittedly what im doing), but i think Nolan's Bat movies just aren't for me. I'm glad he's finished his run so someone else can re-boot it though.



What part of ANNE HATHAWAYS HOT LEATHER ASS do you not understand?


Fair enough though DK but just to say that given the almost unanimosly glowing reviews from critics and over one billion in global box office, id say the general consensus is that its a lot better than John Carter and Batteship!


But back to Avengers..

I wonder what Loki meant when he said that Odin had to conjure '' dark energy '' in order to send Thor to earth.This sounds dangerous and is there a heavy price to be paid for doing this? Will it have some consequences that will be seen in Thor 2.Having said that i hope Loki doesnt play such a big role in the sequel,id rather see Thor going up against someone else in his rogues gallery.They have confirmed that Malekith will be in the sequel so hopefully he will be the main antagonist.



_____________________________

'' Iv played Oskar Schindler, Michael Collins, Rob Roy Mcgregor, even ZEUS for gods sake! No one is going to believe me to be a green grocer! ''