rawlinson


Posts: 40184
Joined: 13/6/2008
From: Timbuktu. Chinese or Fictional.



Blurb coming soon




Blurb coming soon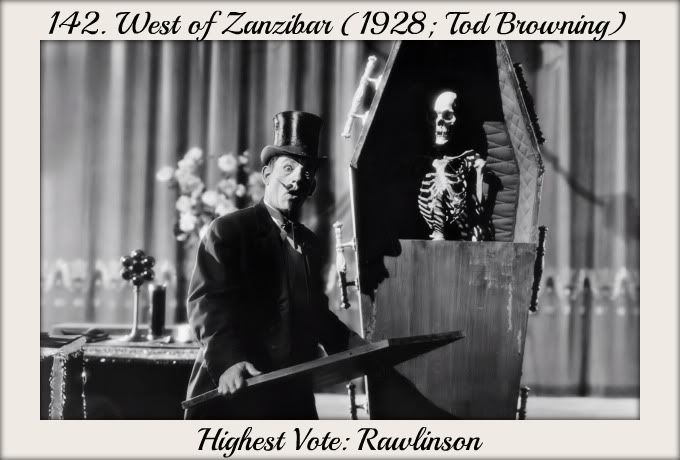 Lon Chaney stars as Phroso, a stage magician. His wife, Anna, leaves him for Crane (Lionel Barrymore). When Phroso confronts Crane, an accident occurs that leaves Phroso crippled. A year later, Anna returns with a baby, and dies in the local church. Now with complete access to Crane and Anna's baby daughter, Phroso puts in place an elaborate revenge plan. Twenty years later, Phroso is living in Africa, ruling over some swamp land by masquerading as a witch doctor and terrifying the natives with the illusions from his stage act. Crane is also in Africa, trading in Africa, as is the infant child, now an adult woman, Maisie (Mary Nolan). Maisie has been raised in a run-down bar (possibly even a brothel) and become an alcoholic, after being placed in the care of the bar's madam by Phroso. Phroso's plan for vengeance finally kicks in, when he orders Maisie to be brought from the bar, at the same time as he sends a message to Crane informing him that he has been responsible for a recent series of thefts of Crane's ivory.

Softened from the original script, where Maisie was not just turned into an alcoholic, but a syphilitic prostitute, West of Zanzibar still remains one of the sleaziest experiences in silent cinema. Chaney gives one of his finest performances as the bitter Phroso, managing to repulse the viewer by slithering across the floor like a snake, and taking delight in the torment he inflicts on Anna. It's a dark and twisted film, cinematic sadism at its finest.

- Rawlinson



_____________________________


quote:

ORIGINAL: matty_b

I would plough my way through MonsterCat

quote:

ORIGINAL: matty_b

I desire MonsterCat to go down on me.