King of Kafiristan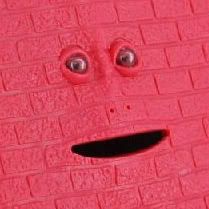 Posts: 883
Joined: 14/1/2012
From: the Blue Planet

I actually thought Deaver did first rate work. He really managed to capture the feel of Bond as a character, and there were some great moments (such as Bond declining to sleep with his office mate when he realizes she still had feelings for her fiance). I enjoyed it at least as much as the Faulks novel, and I'm sad to hear that Boyd won't be sticking with the new continuity established by Deaver. Bond in the modern day is perhaps more interesting than Bond in 1969. I enjoyed DEVIL MAY CARE, but the way it ended, with the revelation of a female 004, was just too silly for my taste. It was well written but it felt like a send off for the Bond of old. He finally visited Russia, and got to see that life behind the iron curtain was more depressing than scary. The series should move on. I can't pretend I'm not upset with this news.

Oh well, at least we'll be getting more Bond : )

< Message edited by King of Kafiristan -- 13/4/2012 6:55:55 AM >

_____________________________

I shall not waste my days trying to prolong them. I shall use my time.