Nexus Wookie

Posts: 2333
Joined: 24/9/2011
From: the Godcity

I thought it'd be fun for all you Empire aficianado's out there to post pics of your first ever copy of Empire!

My first issue was way back in December 1996 (seems like a life time away now!). God, thats over 15 years ago now! It had the cover of the lovely Cameron Diaz. It also came with a free A4 sized poster of Star Wars and Pamela Anderson! I still have the Star Wars poster, although I have to admit I lost the latter! As for the issue itself, here you go...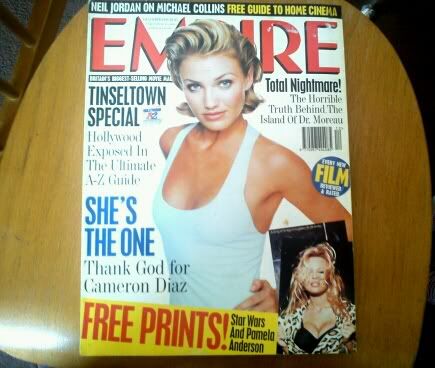 The EMPIRE font was a little different from what it is today. And the thing that struck me about Empire was the quality of the writing and the features.

My 2nd issue was...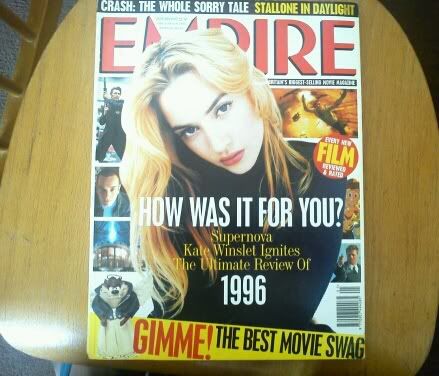 January 1997. This issue followed the one with the cover of Cameron Diaz. Suffice to say after this i was hooked!!

I'd love it if anyone else would love to share their first copy by posting it here. And not just your first issue, but maybe your favourite issue?

I still have the above issues in my posession. In fact I still have all the issues i've purchased over the years. Maybe i've got a hoarding problem, who knows!


< Message edited by Nexus Wookie -- 10/4/2012 4:39:49 PM >

_____________________________

My blog: http://nexuswookie.wordpress.com/