King of Kafiristan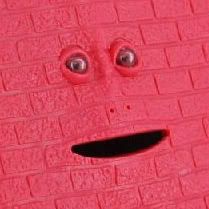 Posts: 883
Joined: 14/1/2012
From: the Blue Planet

quote:

ORIGINAL: axeman

This sounds like an intriguing premise. Hoping its considerably better than Brick - I know it was much lauded on release but never has a film been so self-aware and trying to be different, and lacking any sense of entertainment. It was boring and pretentious to the point of distraction. However, this has promise, if it delivers something a little different.




On paper BRICK sounds like it should be awful, but it ended up being one of my favorite films of the past 10 years. JGL did fantastic work as Brandon, the dialog was sharp and smart "I've got all five senses and I slept this morning, which means I'm six up on the lot of you!", and it managed to be an exciting noir that had me on the edge of my seat.



_____________________________

I shall not waste my days trying to prolong them. I shall use my time.