King of Kafiristan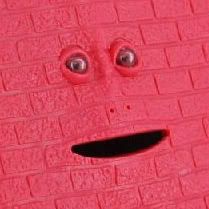 Posts: 883
Joined: 14/1/2012
From: the Blue Planet

quote:

ORIGINAL: Talnot

It's a real shame when directors who do a good job on the first part of a pre-set trilogy don't stick around. If they do it gives each film a sense of continuity, where they'll all be made to the same values and with the same eye (Lord of the Rings for example) and while it does work with things like Aliens - both Scott and Cameron did superb jobs, that's because they are two separate films using the same principle character.




I wasn't interested in the HUNGER GAMES in the first place, but seeing the way talent gets treated in today's corporate movie sphere always does my head in. This guy just directed a movie, embraced by the fans, that did booku business, and yet he's cast aside for no other reason (one assumes) than his paycheck would have risen were they to bring him back. They know the tweens reading these books don't know or care about the art of film, so they can just plug in whatever music video / commercial director happens to have free time in their schedule without negatively impacting the box office. The HUNGER fans don't care about the talent behind the camera, as long as lip service is paid to the notion that their beloved tome will be treated as holy scripture.


_____________________________

I shall not waste my days trying to prolong them. I shall use my time.