Cool Breeze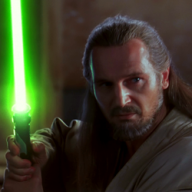 Posts: 2162
Joined: 9/11/2011
From: The Internet

quote:

ORIGINAL: superdan




quote:

ORIGINAL: MonsterCat

There are many problems with X-Men: First Class but Jennifer Lawrence's adorable face certainly isn't one of them. Same could be said for Rose Byrne running around in her scanties.

Besides, if you're getting to get so hung-up about Lawrence's physical appearance, that says a lot about you and none of it is good. So let's stop being so fucking pathetic and concentrate on this young woman's mad acting skillz. #Merry Christmas




What, exactly, does pointing out the obvious that Jennifer Lawrence has a round face and that this:

looks strange say about me then? Philip Seymour Hoffman is one of the finest actors alive today but you would you cast him as Batman?



_____________________________

'' Iv played Oskar Schindler, Michael Collins, Rob Roy Mcgregor, even ZEUS for gods sake! No one is going to believe me to be a green grocer! ''