Cool Breeze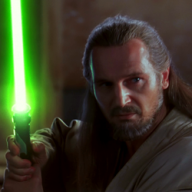 Posts: 2162
Joined: 9/11/2011
From: The Internet

quote:

ORIGINAL: Rhubarb



quote:

ORIGINAL: Cool Breeze




quote:

ORIGINAL: Rhubarb

You don't actually have to post anymore, Cool Breeze, we'll just imagine slights on X-Men First Class/Daniel Craig/etc and throw in random big ups of the Star Wars prequels shoehorned into any and every thread possible.




No thats ok, Rhubarb, i will continue to post my own personal opinions and not give a toss whenever people like you make childish insults when it contradicts your own.But thanks for the feedback.

So anyway, Jennifer Lawrence, she seems nice.




When did I say anything I said contradicted what I think? I was just mentioning that you know...you do have about 4 topics that you like to speak about and its all a bit one note. When I read your post I literally thought "of COURSE he's thrown it back to X-Men!"



This thread is about Jennifer Lawrence.She was in X Men First Class.Its the only movie iv seen her in.Naturally its going to come up.And to say i only talk about 4 topics and is all a bit one note is not only untrue, its a very insulting and childish thing to say.So quit with the trolling and stay on topic ok?



_____________________________

'' Iv played Oskar Schindler, Michael Collins, Rob Roy Mcgregor, even ZEUS for gods sake! No one is going to believe me to be a green grocer! ''