Rebel scum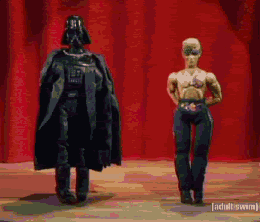 Posts: 3458
Joined: 2/1/2006

quote:

ORIGINAL: Drooch



quote:


Anyway, I personally loved it, not really because it was brilliantly written or that I got emotionally invested, it's because it was a damn fun ride from start to finish. It's hilarious, it keeps throwing imaginative stuff on the screen right up until easily one of my favourite climaxes in cinema history. The ending alone makes it a classic, but everything beforehand is wonderfully imaginative and while it's hard to get invested in all the characters, the guy playing the stoner was fantastic, and the redhead was sexy as hell so it was good to see them become the focal point. No masterpiece, and I'll be the first to admit it, but it's the sort of B-movie fun that comes along rarely nowadays if at all.




Precisely, and this is why a dismissive 3 stars, which put me off seeing the film until I heard a slew of rave reviews, is misleadingly harsh and unfairly punishes good, inventive filmmaking. It also makes Empire an increasingly unreliable place to find level-headed reviews, which is a shame because I want to still like Empire.




See, I can understand why, from a detached perspective, it can merit 3 stars. I loved it because of its sheer fun factor, but "It was fucking awesome" isn't really a legitimate criticism. I also feel that to say it punishes good, inventive filmmaking is a misnomer, it WAS given double-page, film of the month status in the magazine, and given what else is out at the moment, *** is better than the ratings for Wrath and Battleship, which both got **. Also, just because a film tries something new does not mean it's entitled to a rave review, and in the reviewer's opinion there were good ideas but also some weak points, and they argue it well enough that I don't mind the difference of opinion. If it were a * review, I'd take issue, but *** is still a recommendation.



_____________________________

"We are not safe! A dark menace rises to the east! Duckies go quack! Cows go moo! I want ice cream. Verily, will you two hobbits join my quest?"