King of Kafiristan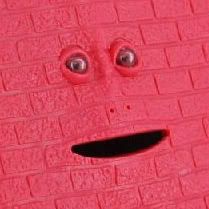 Posts: 883
Joined: 14/1/2012
From: the Blue Planet

The actual trailer is not cut together very well. The film, against all odds, actually looks pretty intriguing. Farrell is just as incredible as I'd suspected he would be, and the look of the film feels fresh and exciting. The trailer's construction doesn't live up to the footage. I know it's a Len Wiseman movie so I have no reason to hope for the best, but I've long wanted to see Farrell tackle something like this, and for his sake I am pulling for the film to be a rousing success.

PS Obviously the entire existence of this movie is pointless, unless they really are going in a substantially different direction than the Verhoeven original, but this sort of intellectual cannibalism seems par for the course in today's Hollywood, and complaining about it increasingly seems to amount to screaming into the wind.

< Message edited by King of Kafiristan -- 2/4/2012 8:03:19 PM >

_____________________________

I shall not waste my days trying to prolong them. I shall use my time.