King of Kafiristan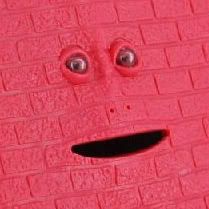 Posts: 883
Joined: 14/1/2012
From: the Blue Planet

quote:

ORIGINAL: Discodez

TNMT was fucking rubbish anyway (both the films and the cartoon) so Bay coming along and smearing his shit all over it isn't going to hurt it that much anyway.






Way out of line, mate.. the TMNT are by far some of the finest super heroes/fictional characters ever created. I mean really, when you think of the cultural impact of the original turtle comics, its incredible. No doubt more people around the globe can name all the turtles than could name the core members of the Justice League, the AVENGERS, ETC. The pop culture significance of TMNT is staggering- up there with Superman, Batman, ETC.

Anyway, Bay is all wrong for this. With all due respect to his fans, what the TMNT series really needs is an auteur like Christopher Nolan or Del Torro to achieve the full potential of the concept. You need someone dedicated to achieving the turtle effects practically, with people in suits. The suit effects from the original films stand up remarkably well today, and I'm excited by the possibilities of what more can be achieved with the proper application of a subtle blending of CGI and suit.

I think you need someone who can present the rather 'out there' concept with a straight face. Someone who can effortlessly switch between horror (these are tragic, mutated turtles we're talking about, innocent creatures corrupted beyond all recognition by our toxic waste), the grime (the live in the sewer) and the action/heroism (even though they have been mutated due to our carelessness, they still fight to defend us, or at least, they fight to defeat the foot, a force of villainous ninjitsu)



_____________________________

I shall not waste my days trying to prolong them. I shall use my time.