Rebel scum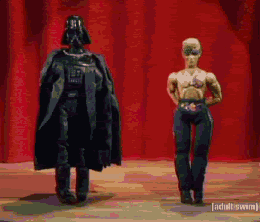 Posts: 3458
Joined: 2/1/2006

quote:

ORIGINAL: Shifty Bench




quote:

ORIGINAL: Rebel scum

The best kinds of villains usually fall into two categories:

The Suave Bastard, where you know they're evil, and they do terrible things, but they've got a level of charm and coolness to them that means that secretly you want them to succeed.There will probably be a scene where the hero does something to hinder their plans and the villain admires their persistence. Alan Rickman usually falls into this category, as does Hannibal Lecter.




I would say the second category would be the villain who doesn't know they're the villain. They would be the hero in their own movies, As far as they are concernered, they are doing the right thing. And Mrs Carmody in The Mist would fall into that category





Good point, those kinds of villains are usually effective too. Thing is, they can come under either one of the categories I mentioned. So someone like George Sanders in Rebecca, who fits your definition, is a Suave Bastard, while Mrs Carmody is an Utter Bastard. But I agree, usually you can tell how good the writing is by how aware the villain is that they're the villain.

< Message edited by Rebel scum -- 17/4/2012 10:05:23 AM >

_____________________________

"We are not safe! A dark menace rises to the east! Duckies go quack! Cows go moo! I want ice cream. Verily, will you two hobbits join my quest?"