rick_7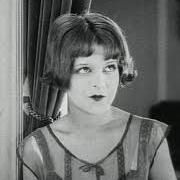 Posts: 6087
Joined: 30/9/2005
From: The internet

quote:

ORIGINAL: MonsterCat



quote:

ORIGINAL: rick_7

MrMonsterCat, which are the best Cat Power and Regina Spektor records, pwease? Is The Greatest a good place to start for CP?




Yeah, The Greatest, and then go with Jukebox and then The Cover Record. You Are Free, Moon Pix and What Would the Community Think are really tight albums, but they're very different from her last two, kinda bluesy albums. There's a particular song on You Are Free that never fails to make me well up like a little girl with grazed knee.

As for Regina, I started with Soviet Kitsch, so go with that. Begin to Hope is also good. Far is pretty decent, also.

Cool cool cool cool. My buffday in a couple of weeks, so I'll get on this as a matter of urgency then.
quote:

ORIGINAL: paul_ie86

Soviet Kitsch is my favourite. It's got her best song on it too.


Thanks.
quote:

ORIGINAL: matty_b

Do you remember when you were a teenager and talking to your friends or maybe a girl/boy and you'd have to either stop talking or mutter really quietly when parents would walk past you on the stairs? Awkward times.

If I had had any friends as a teenager, I would totally be able to relate to this.


quote:

ORIGINAL: paul_ie86

Peep Show quote innit.

Ahh, sorry.


quote:

ORIGINAL: MonsterCat

I've now racked up 12 plays on Belle & Sebastian's I'm A Cuckoo. It's an insanely catchy and perfect little indie pop song.

I'm going to be buying the fuck out of their back catalogue once I get some disposable income coming in.


Cool, I'm chuffed about that.


If You're Feeling Sinister has incredible songs, though the sound is a bit flat in places (kind of like the first Smiths record, I suppose). Push Barman... is pretty much essential and would be my favourite if it was a real album. Tiger Milk, Dear Catastrophe Waitress and The Boy with the Arab Strap are all great, and I really like the latest one as well. DCW - the record with I'm a Cuckoo On - was produced by Trevor Horn and a bit of a departure in being such polished pop, rather than the hushed-but-catchy indie that came before. You didn't actually ask me which ones to get, but I told you anyway.


I've listened the Cat Power song about a dozen times too.



_____________________________

*Wendy Hiller fanboy*

Blog: DJANGO! DUMBO! DESPICABLE ME 2! Plus: other stuff.

"Nothin's really been right since Sam the Lion died."