rick_7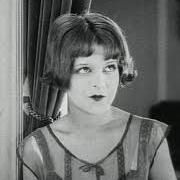 Posts: 6151
Joined: 30/9/2005
From: The internet

Thanks to MonsterCat for the CD (and for doing a CD rather than something more modern), I'm really enjoying it. I've had a few listens now, so here are the reviews:

1. Mogwai – I'm Jim Morrison, I'm Dead
I read a review in a fanzine once that said: "Mogwai: quiet bit, loud bit, quiet bit. Genius." Pretty much that, except it doesn't have a second quiet bit. Really like this. Great soundscape: intense, tuneful. (9)
2. Real Estate – Easy
Tuneful, laid-back indie thing with a nice feel and muted vocals that sound a bit Ian Brownish. (7)
3. Regina Spektor – Us
This is amazing. I've listened to it about a dozen times already. (10)
4. Wolf Parade – Modern World
Don't like this much, I'm afraid. Just a bit one-note and the lyrics aren't very interesting. (3)
5. Cold War Kids – Hang Me Up to Dry
This is damn funky. (8)
6. Battles – Ice Cream
Almost exactly replicates the feeling of being pissed on spirits. (6)
7. LCD Soundsystem – Drunk Girls
The odd funny line, but I find the tune quite annoying. (3)
8. Modest Mouse – Dashboard
This sounds like two other songs. One of them is Funky Town, I can't place the other one. Mannered, but in a good way, and catchy. (7)
9. Interpol – Slow Hands
I know everyone says they sound like a less good Joy Division, but they sound like a less good Joy Division. Joy Division are great, though – and I like the chorus and its "this is a wasteland now" pay-off. (6)
10. Spoon – The Underdog
A weird nerd revenge fantasy that sounds incredibly like Reelin' in the Years by Steely Dan. I've had it in my head all day. (7)
11. OK Go – This Too Shall Pass
Bombastic semi-anthem. A bit repetitive, but it's growing on me, mostly thanks to the awesome distorted percussion. (6)
12. We Are Scientists – After Hours
This sounds a bit like Interpol (please excuse my philistinism). A bit bland, but a few nice bits. (5)
13. The Decemberists – Oh Valencia!
I like the guy's peculiar voice, he sounds a bit like Chris Morris doing that local TV news thing in The Day Today. The song goes to some interesting places (Spain) and has a nice ending. (7)
14. Fleet Foxes – Helplessness Blues
Starts off like some great lost Simon and Garfunkel song, then gets slower and more obscure as it goes along. Liked this a lot. (9)
15. Cat Power – Lived in Bars
One of three songs on here that just blew me away. Brilliant vocals. (10)
16. Feist – How Come You Never Go There
Great sound, though it doesn't really go anywhere (no pun intended; I'd be bragging if it were). (8)
17. Yo La Tengo – The Weakest Part
This is jaunty, though it doesn't inspire any emotions whatsoever. What a great name for an album ('I Am Not Afraid of You and I Will Beat Your Ass'). (6)
18. Bon Iver – Re: Stacks
Goodness me, this is terrific. I've heard the name, but haven't heard him before. Really affecting. (10)

So yes, I will be investigating Regina Spektor, Cat Power (who I've heard once or twice before) and Bon Iver lots more. And a couple of others, if they continue to be growers…



_____________________________

*Wendy Hiller fanboy*

Blog: DJANGO! DUMBO! DESPICABLE ME 2! Plus: other stuff.

"Nothin's really been right since Sam the Lion died."