King of Kafiristan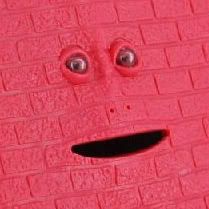 Posts: 883
Joined: 14/1/2012
From: the Blue Planet

(SPOILERS)



Last year, I took a trip 'down under' with the crocodile attack film ROGUE. It was pretty entertaining, all in all. It's not perfect, but somehow I enjoyed it much more than the director's previous film,  WOLF CREEK. The cast is more likable, for one. Our journey up river is captained by none other than Radha Mitchell, and crewed by the likes of Sam Worthington and Mia Wasikowska. Their Crocodile foe? Brought to life by WETA Studios.

The movie starts with a nice slow burn, and you are never quite sure when the titular 'rogue' is going to rear his ugly head until Mitchell's boat gets so far up river that the rising dread makes it obvious somethings about to go wrong. I love the slowly building suspense, it's usually my favorite part of movies like this; the calm before the storm. ROGUE was no exception.

Before I continue, I'd like to briefly discuss the subject of realism when it comes to ROGUE's depiction of the crocodile menace: I spent a great deal of time one weekend earlier this year reading up on crocodiles and alligators. I find them to be fascinating creatures. Trust me, I do care about how they are presented on film and don't want to see them turned into outright monsters. In that respect, I was quite pleased with how the croc in ROGUE was handled. It was not an "evil" croc. It did not randomly stalk or chase Mitchell's rag tag band. They accidentally stumbled into it's territory, and so it's behavior is fairly logical. As for the rogue croc's gargantuan proportions? It does not bother me. 30 foot crocs are speculated to have lived not too long ago. I can buy into the idea that an over sized example of the species could possibly have survived due to it's isolation in a protected patch of the northern territories. I am not quite sure how big the animal in the film was, but it's huge, and if it's larger than 30 feet I'm also OK with that. I've long held that animals were probably much larger than their modern day counter parts until fairly recently. Shrinking habitats and dwindling food supply have caused the average size of animals like Giant Squids and Crocodiles to decrease significantly in the past 150 years. In that context, I can believe that a croc like the one in ROGUE could grow old, fat and grouchy if left to it's own devices like the one that inhabits the isolated basin Mitchell stumbles across.

Back to the movie..


So, I loved the build up. And I loved the first 15 minutes of them being stuck on the island.. it's a scary situation they found themselves in. With that said, the movie kind of began to feel like it was spinning it's wheels after a certain point. There was too much time spent on that blasted island where they were just shrilly arguing amongst themselves. The escape attempt was thrilling, but it should have taken place 15 minutes earlier in the film. Franky, I'd have had their first escape attempt take place shortly after Worthington shows up. The movie felt kind of small at times, and I think what it really could have used was a third shooting location. We have the island, and we have the lair of the crocodile where the climatic confrontation takes place. I think the movie could have used a rope bridge, or a jungle chase, any sort of foot chase action really, where the people got off the island and tried to out maneuver the crocodile.

I know that you don't need to have the monster on screen every second for it to be a good monster movie. I kind of like that we only ever get an extended look at the croc right at the end. It's like JAWS, that way. Unlike JAWS though many of the characters are unlikable and they don't really do much to move the plot forward. They sit around and sulk while waiting to get eaten, and it's not terribly compelling.

Oh well.

Mitchell was worth the price of admission alone. Her carefree life of guiding tourists around the outback while fending off the unwanted advances of Sam Worthington made for an entertaining start to the film. I have friends who have been to Australia and this film makes me want to travel there, as the scale of the landscape is indeed striking. I read an Australian language review via the IMDB external reviews link, and it predicted a boost to tourism as a result of the movie. I wouldn't doubt it.

Worthington actually managed to be the big surprise of the movie for me. I'd initially gone into the film hoping to get the chance to see the croc slowly drown him like a water buffalo. When his end came, in a flash, unseen in the dark, I was genuinely upset. He was actually one of the best characters in the film. A kind of frat boy Mick Dundee. He had a seriousness of purpose that I appreciated, and I was bummed that he got so little screen time. The American protagonist was frankly kind of a bore. He might not have been the best actor in the film, but that alone wasn't his downfall. IMHO the problem was that he wasn't very charismatic. I would have much preferred he suffered Worthington's fate and Sam had instead stuck around till the end credits to battle the Croc. I'd also have had Mia Wasakowska stick around too, and she, Mitchell and Worthington could have formed a Newt/Hicks/Ripley style team going into the film's third act. A missed opportunity.

When Worthington bit the dust, the tension kind of deflated for me. None of the remaining characters were interesting enough on their own to feel like they had what it took to keep the drama moving. I liked Mitchell and her tour boat gig, but by that point in the film it was kind of clear she wasn't exactly the 'take charge' type. The movie seemed to want that role to fall to The American, but as previously stated, he was kind of a dud.

Since we never actually saw Worthington die on screen I kept holding out hope he'd actually survived and would show up alive and well (with a cool croc inflicted facial laceration, no doubt) at the last moment to save the day. This never happened. Instead, it was Mitchell who survived despite being visibly eaten in a previous scene! 

With that said though, the ending as it stands is pretty marvelous. The American, having promised to save Mitchell's dog, follows it into the jungle and down into what turns out to be the crocodiles' home base. What follows is an often funny, and legitimately terrifying battle between pitiful wounded human and oversized apex predator. The WETA effects finally get a chance to shine, and they imbue the croc with menacing personality. I don't use that word lightly. He gets no reaction shots, or dialog, but all the same like the best movie monsters he is in those last minutes as much of a fully realized character as the heroes are. He plods and slumps his way along as if he's grown so used to being the biggest baddest thing in his little pond that he no longer feels the need to hurry when it comes to eating the few remaining intruders. It's genuinely unsettling (as well as a little humorous). The effects often are almost photo real* (because the animal is wet, wet reptiles are some of the easiest things to CGI IMHO), and our protagonist is so utterly outmatched that it's a frantic delight trying to figure out how he's going to stop his abominable adversary. It called to mind the final confrontation with Bart The Bear from THE EDGE, and I doubt it's a coincidence that The American ultimately resorts to Hopkin's book worm wisdom in order to fell the villainous reptile.

So, yeah, I wish ROGUE had focused on different characters, and it could have used a slightly larger scope. With that said though, it's leaps and bounds above the quality suggested by it's DT-DVD level cover art.

7/10

*except the croc doesn't interact with the water properly. There isn't enough water displacement or movement as it wiggles around

< Message edited by King of Kafiristan -- 1/3/2012 5:55:27 AM >

_____________________________

I shall not waste my days trying to prolong them. I shall use my time.