King of Kafiristan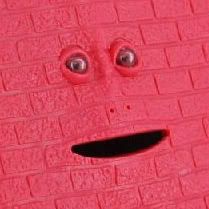 Posts: 883
Joined: 14/1/2012
From: the Blue Planet

I can't even work up the energy to say much about this, but I just wanted to state for the record that I find the marketing for this movie to be cheap looking and dull. I have a feeling this might well bomb, or at least severely underperform. This whole project feels so soulless and corporate, and even on this poster, the scale of destruction gives the distinct impression that we're seeing the maximum number of explosions the penny pinchers at Marvel were willing to pay for. It's not even interesting as destruction porn. 2012 is a failure as a drama, but at least as an FX reel it managed to be intermittently compelling. This just looks like it's going to put me to sleep. The big "mystery" of who the bad guys are is I think a game of smoke and mirrors. The big secret? The bad guys are boring and generic, and not compelling in the least. That's why we've not seen them.



_____________________________

I shall not waste my days trying to prolong them. I shall use my time.