rick_7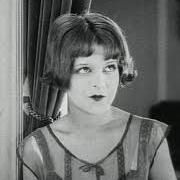 Posts: 6151
Joined: 30/9/2005
From: The internet

quote:

ORIGINAL: rshoemake

Possibly my favorite movie of all time, however it only has three stars on here which i feel is sickly low for how great it is. I'd like to know how some of the other people on here feel who have seen it



I think it's incredibly underrated - a cracking film, with a trio of top performances, including arguably the best of Dean's big three. It does have moments of soapiness, but it's vividly-directed and the scenes where Dean a) shows Taylor around his home and' b) strikes oil and then strikes Hudson, are two of the greatest in movie history. Giant also has one of my favourite 'ageing' gimmicks in movies (it's not a long list), where they just put an increasingly large white curl in Taylor's hair to denote the passing of time. Because that is what happens when people grow old. She still looks about 23 when she's playing a 70-year-old.


_____________________________

*Wendy Hiller fanboy*

Blog: DJANGO! DUMBO! DESPICABLE ME 2! Plus: other stuff.

"Nothin's really been right since Sam the Lion died."