Goodfella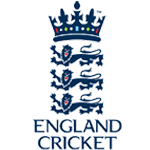 Posts: 17771
Joined: 30/9/2005
From: North Devon

quote:

ORIGINAL: primebhoy

How many episdoes in are we? And how many to go?



Last Sunday was episode eight and there are twelve in total I believe so four more to go.

I was right about Carrie and Brody then, although so was boaby, romantic is not the word I'd use either.
I'm still not sure about Saul either, me and my mate's boyfriend were having a chat on facebook about it last night, is it too obvious? It seems it but I keep thinking about the lie detector test and the fact he failed the question about leaking intelligence first time around, I know he had problems outside of the CIA on his mind, but I still think there's more to that and I don't think that's the last we've seen or heard from his wife either, there's going to be a connecting storyline there I feel at some point over the next couple of episodes.

Am I the only one who finds stiletto-wearing, bash-your-balls-in-with-a-hammer ever-so slightly psychotic Clare Danes incredibly hot!?


_____________________________

"It is the Shawshank Redemption! Just with more tunneling through shit and less fucking redemption."

If you can quote the rules, then you can obey them.