Cool Breeze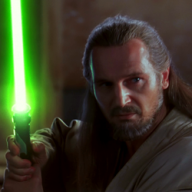 Posts: 2162
Joined: 9/11/2011
From: The Internet

quote:

ORIGINAL: Mister Coe



quote:

ORIGINAL: Cool Breeze




quote:

ORIGINAL: Mister Coe

Sorry, but the Dana stuff is just a few minutes in the bigger story... just, exactly, WHY is Homeland turning into Dawsons Creek / Twilight?  Seriously, it's a little sub-plot (that might go somewhere interesting, judging by the last few minutes of of the third ep of season three...)

I think the young actress playing Dana is doing some sterling work...






'' Little '' subplot? Dana seems to be the main character now! Heck Damien Lewis hasnt been in the first two episodes and it doesnt help that Dana is a constantly nagging pain in the arse.Why cant she just stay in the background like her brother?






Um, Carrie, Saul, Peter...

Again, I think the Dana character might become something interesting...



Who now seem to be just supporting characters.

Like a few others have said, the writers seem to have misjudged their audience and now have no idea what they are doing.The series concept was good for one season, maybe two.But once the secret was out about Brody the show has just gone round in circles and is instead mainly focused on teen angst instead.Things had better pick up and kill off the Dana character or at the very least severly reduce her screentime.



_____________________________

'' Iv played Oskar Schindler, Michael Collins, Rob Roy Mcgregor, even ZEUS for gods sake! No one is going to believe me to be a green grocer! ''