King of Kafiristan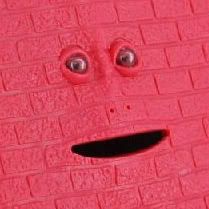 Posts: 883
Joined: 14/1/2012
From: the Blue Planet

I have a funny relationship with this series. TFATF came out when I was in highschool, and for various reasons, I didn't care for the film and held a grudge against it's success. All this was based on having seen a random 15 minute chunk of the first act, during a screening at a local college. However, being something of a Vin Diesel apologist, I have to admit that by the time FAST AND FURIOUS became a 70 million dollar opening weekend success, I was pleased at the news. Anything that could pump up Vin's dying career and increase the chances of another RIDDICK outing seemed to me like a positive development. The movie didn't do terribly much for me, but Vin seemed to giving it his all, and his charisma helped the movie pass the time. When FAST FIVE rolled around, I was fully on board and ready to have fun with it. Between Vin and the Rock, it seemed like the movie was packed to the brim with performers who rarely fail to entertain. While ultimately I found the movie to be extremely thin and kind of dull, the leads kept things moving along at a steady pace, and by the end, the final chase had actually managed to thrill me with it's out of control mayhem, if only for a few minutes right before it all ground to a halt. For me these days, it's rare praise to say that a car chase managed to grab my attention and put me on the edge of my seat - even if it was just for a few seconds.

Anyway, I am not terribly confident that the series will get any better the more of these they make, but if it keeps the dream of more Riddick films alive for another year, I'm more than ready to endorse the existence of SIX FAST SIX FURIOUS and THE FURIOUS SEVEN.



_____________________________

I shall not waste my days trying to prolong them. I shall use my time.