King of Kafiristan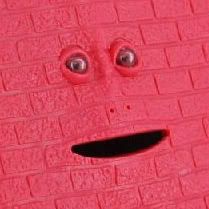 Posts: 883
Joined: 14/1/2012
From: the Blue Planet

I'm sad to hear to this name mentioned in connection with such a storied property.

When it comes to the TMNT, I think they're by far some of the finest super heroes/fictional characters ever created. I mean really, when you think of the cultural impact of the original turtle comics, its incredible. No doubt more people around the globe can name all the turtles than could name the core members of the Justice League, ETC. The pop culture significance of TMNT is staggering- up there with Superman, Batman, ETC.

I fear the studios are going to go for the same empty blockbuster style that has ruined so many otherwise promising films in recent years. I never much cared about TRANSFORMERS (before my time, and I don't think I'd have been interested in cold emotionless robots*), and while I dislike Bay's TRANSFORMERS films, I can't claim that they wound my psyche in any way. In this case though, I really really care about TMNT. I'd like a franchise as potentially rich (both creatively and fiscally) as TMNT to get a chance to exist as something other than a frantic collection of pixels smashing into one another. I hope the action scenes stay grounded in reality, and whoever ends up helming this film doesn't embrace the leaping and bounding action of the animated series. I know some people say the Teenage Mutant Ninja Turtles are inherently silly, but I think an audience will only think something is silly if you allow room in your film for them to think that way. On that note, I think a "Terrapin Bourne" style approach (while for hand to hand combat keeping the focus heavy on martial arts, given their ninja training) would work best. By this I mean, embrace what is unique about them as turtles, but also keep it within the bounds of plausible reality. A giant turtle may be capable of feats that a human is not (stopping a sword or shiv with it's shell, for instance), but they are still big and heavy and it would be physically impossible for one to jump two, three times it's height (the way the ones in the cartoon do). The turtles could do realistic ninja maneuvers, deft and quick and unwired stunts (Tony Jaa style), and engage in death defying parkour (an activity greatly enhanced by the shell, which can be used for rolling and sliding). Additionally, they may be mutant, but they have no super powers to speak of. They have only their training, strength, and shells to rely on. They should keep the action fast, but the camera pulled back to show better showcase the skill and style of each turtle and how they fight together. Like NINJA ASSASSIN, in a way (a film I enjoyed, I liked how it brought in the Interpol aspect of the story, so we kind of "discovered" the world of the ninjas along with the interpol agent). I think the same could be done for April O'Neils discovery of the turtles)


PS: While I think it would be cool to make it a late 80s period piece, I think there are alot of thematically rich present day anxieties and concerns that it would be a missed oppertunity not to set it in modern day NYC. 80s New York may have been a hell hole, but it was quite frankly probably a welcome haven to a TMNT looking to hide out. Gentrified NYC though, post 9/11, would be a very difficult place for a giant turtle to remain undetected. Splinter would have to train his Ninja Clan to operate much like a terror cell, where any contact with the outside world (April O'Neil included) is considered a risk to the overall operation. Remember, they only become heroes by accident (and because they have good hearts). Their war is with The Foot, and The Foot happens to be in NYC. Their goal at first should be the waging of that war in secret, not random violent crime prevention.

PPS: RE: PIZZA / COWABUNGA

The surfer slang they use is an attribute of their personalities that they've deliberately adopted. It's a part of human culture that they've embraced as a way of defining their own individuality. They may be mutants and lead secretive lives of ninja solitude, but with each-other they try to enjoy themselves and act more like fratboys than ninja killers. It's how they retain their sanity and avoid the depression that would no doubt result from living in the sewer alone.

The Pizza and the slang need to be retained, but I with that said, I don't think that it should be a constant presence in every scene. These are professional, trained killers. They can lighten the mood with quips, but they shouldn't be clowns


< Message edited by King of Kafiristan -- 18/2/2012 4:10:38 AM >

_____________________________

I shall not waste my days trying to prolong them. I shall use my time.