King of Kafiristan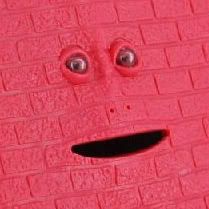 Posts: 883
Joined: 14/1/2012
From: the Blue Planet

I thought INSIDEOUS managed to be very scary, at least compared to the vast majority of today's horror cinema. There were moments in this film that were deeply unsettling, and upset me even to think about months later! The ending was a little silly (FULL DISCLOSURE: I didn't finish the movie, I turned it off during the last 25 minutes since I'd read that's when it all started to go down hill), but when this movie was in top form during the first half, it excelled at scaring the beejesus outta me. I cite the cinematic technique of using jump scares... But not jump cuts. By suddenly confronting the audience with something horrible, and then refusing to cut away even for a better close up reaction shot of someone cowering in fear, it trapped the audience there in that moment with our characters, there in the house with an impossible, ghastly horror

Specifically I'd point to the scene where Rose Byrne turns around and the baby's room is awash in red light and there is some creepy monster standing there. In most horror films, this is where the camera cuts to her, then back to the room to reveal the apparition has disappeared. Not in INSIDIOUS: here a steady cam shot runs with her out to the hall, to film her crying her eyes out. The whole time I'm wondering if that thing is still in the room, if it will be there when she works up the courage to peek around the corner

Ugh.. Masterfully effective film making

I just wish that the script hadn't ultimately been so undercooked. The ghost underworld that is revealed in the third act was a bit too silly for it's own good. Perhaps if the sequel focuses on the horror we saw early on the film, and less on the poltergeists in powdered wigs, it might be worth a rental when it hits DVD

PS The colored film viewer/ghost hunter sequence also had that horrible sense of reality to it, when he looks back through the viewfinder a second time and those figures are still there staring at him



_____________________________

I shall not waste my days trying to prolong them. I shall use my time.