King of Kafiristan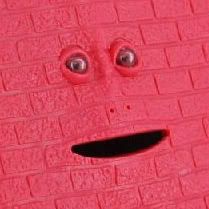 Posts: 883
Joined: 14/1/2012
From: the Blue Planet

I was genuinely excited about Aronofsky's vision for his remake, but without a truly brilliant director behind the camera, I feel that whatever we get will only be a pointless retread, an unnecessary "updating" of what should by all rights be considered one of the untouchable modern classics. Verhoeven's film remains as powerful and important as ever, so unless there is a new take on the material that serves to offer important commentary on the current state of the world, then I hope this project just fizzles out in ignominy

Fassbender is pretty cool and all, but no matter who you cast , it's the ideas that keep ROBOCOP so vital and fresh, and not the chin of the actor under the mask

PS I hope Aronofsky one day is able to return to this project. I will keep my fingers crossed




_____________________________

I shall not waste my days trying to prolong them. I shall use my time.