King of Kafiristan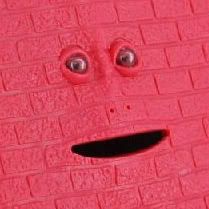 Posts: 883
Joined: 14/1/2012
From: the Blue Planet

quote:

ORIGINAL: AxlReznor

The theatrical cut of Kingdom Of Heaven isn't a classic. The Director's Cut most definitely is.



The only thing keeping me from agreeing with you is the unfortunate casting of Orlando Bloom. While I feel the film is excellent on nearly every level, the fact our leading man is a big zero, a gaping hole from which no charisma can escape, hurts the film immeasurably and forces me to add an asterix to all my otherwise unqualified praise of Scott's epic. You needed an actor who could let us in to his psyche with his eyes alone, as Balian is often silent and contemplative as a character. A Bale or a Bettany could have done this, and made it riveting to watch. Instead we got Bloom's black, dead shark eyes, and it feels like there is a great emptiness right at the center of the film, where even the minor characters are unfailingly more interesting than our hero


As for this story, I'm sure it's interesting and all, but Scott's great gift has always been world building, and I'd like to see him use however many active years he has left to tackle projects of great vision and scope. Yes, ROBIN HOOD is undoubtedly a disaster, but I don't think it was an indication he should reverse course when it comes to his ambitions. Anyone can make a movie about lawyers and drug dealers. Few can recreate a sense of time and place like Scott can on his best days

I think Scott's attention is best focused elsewhere (just my humble opinion)

< Message edited by King of Kafiristan -- 1/2/2012 10:53:55 PM >

_____________________________

I shall not waste my days trying to prolong them. I shall use my time.