Rebel scum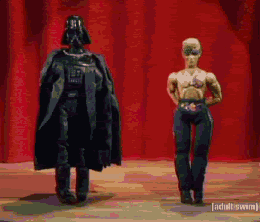 Posts: 3012
Joined: 2/1/2006

Army of Darkness-The second-best Evil Dead film
Doctor Parnassus-I liked a fair bit, but it's nothing special
Amelie-Buggerance, forgot to vote for this
A Bug's Life-Not bad, but forgettable
Hugo-One of the best films of last year
Being John Malkovich-Has John Cusack in, so it is therefore amazing
The Mummy-Good solid fun, I even enjoy bits of the sequel
Presto-Fun short, it didn't occur to me to vote for it
Labyrinth-Also made my list, though not for Bowie's crotch
Ratatouille-The weakest Pixar I've seen, though I've not seen either Cars movie
Heavenly Creatures-Brilliant
Where the Wild Things Are-Took a few viewings to click, but it's a masterpiece
Last Crusade-Best Indy film
The Innocents-I hadn't considered this fantasy at all, it's still a cracking ghost story
The Green Mile-Really good
The Wizard of Oz-Fun, but no masterpiece
Stalker-The film that got me into Tarkovsky
King Kong-The original had better be higher
Batman Begins-The fourth best Batman
Gremlins-Great fun



_____________________________

"We are not safe! A dark menace rises to the east! Duckies go quack! Cows go moo! I want ice cream. Verily, will you two hobbits join my quest?"