Goodfella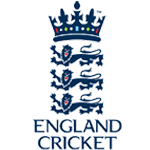 Posts: 17787
Joined: 30/9/2005
From: North Devon

quote:

ORIGINAL: Flatulent_Bob

Would this be a good thread to tie in to the sexualisation of women in the general media?
No, sorry I guess I'll get down off my soapbox then.

Personally I think some youngsters have always been promiscuous however I think it is more acceptable socially to be known to have had more partners now than its ever been. Certainly in the older limits of teenagers, on the other end of the scale I seem to remember a recent survey stating that the number of 16 year old boys asked if they were sexually active had actually decreased recently. Which is a surprise, especially given how prone lads are to embellish experiences at this age.

One thing that I think can't be denied is that pornography is now easier to see/get hold of. When I was growing up, it was a disgarded mag found on the waste ground, or someone's dad's video tape. What you didn't get was access to it in a normal everyday environment. Now you can have young people looking at really graphic video footage whenever they like, in the comfort of their own room in-between your homework tabs.

In a related note, I've got to say if my Daughter gets a serious boyfriend prior to being 16 I'll have no problem telling him that if I found out they were having sex he would be reported, which might cause a few problems for him throughout his life.
I think parents of daughter have to be more wary of these issues simply because of the obvious problem that teenage pregnancy has more of an effect on a girls life, than a boy.





That's pretty much spot-on.

It's socially acceptable nowadays to have many more sexual partners than it was in the day when my parents were teenagers, I think you'll also find with those questionaires distributed in schools asking teenagers about their sexual activities, that they are not very accurate, due to a number of false claims and an incredible amount of dicking around, usually by the males in the class. Pornography has always existed but it is never been as freely avaliable as it is nowadays, television watersheds almost seem pointless given what children of any age can access on the internet, and let's be honest how many parents can hold their hands across their hearts and say they know absolutely everything their up to 16 years old children access on the internet, most of these kids are pretty good at finding the history tab and clicking delete as well.

To be frank when it comes to the issue of unprotected sex amongst teenagers, I really don't understand, and I can't make it more plainer than this, why more teenage men, and frankly other men as well, don't simply use a condom. I don't know whether it's just in my own personal experiences but it seems more and more young girls are "just happy" to go on the pill and have done with it, the pill is a less failproof form of contraception because the obvious risk of STDs aside, it is reliant on the person taking it doing it correctly and within the right timeframe, often you hear stories of girls falling pregnant "when they were supposedly on the pill," and I'll be as open as I'm ever going to be with that one, my sister's one of them.

I always think it's quite a mysoginisitic attitude to assume that your girlfriend or sexual partner is just going to get on the pill, with my girlfriends it's something we've discussed further down the road when we're in a more solid relationship, that doesn't seem to happen much these days, or certainly not in the circle of people I know anyway and that is a sign of the times changing.

And if my daughter, or niece for that matter, was having a serious relationship prior to 16 I would be exactly the same as Bob. I'm not going to beat around the bush, I've watched these things happened to the forementioned member of my family, I have no problem with a girl relation of mine having a boyfriend that age because I did and we can't all pretend we wouldn't have, but sex is illegal before the age of 16, simple as, and given what I've seen with some of the younger teenagers I know I would be concerned enough to make that point.




_____________________________

"It is the Shawshank Redemption! Just with more tunneling through shit and less fucking redemption."

If you can quote the rules, then you can obey them.