King of Kafiristan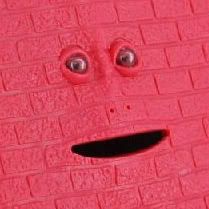 Posts: 883
Joined: 14/1/2012
From: the Blue Planet

quote:

ORIGINAL: Timon



For me, it's The Road.

Just bleak, bleak, bleak survival at its rawest.




I'd have to agree. The film hits you like a gut punch, and the utter hopeless of the situation is just all consuming.This movie deeply affected me, and I now feel more concerned about the environment than ever. The tired voice of Viggo Mortensen during the film's opening narration is just frightening to listen to. He is describing the end of all animal and plant life, and it's clear that continuing on in this dead, empty world has beaten him down to such a degree that he can no longer even express a particular emotion about this loss. It simply is the state of things.

"Soon every tree in the world will fall". I can hardly imagine anything more terrible.

BTW: The scene in the basement is by far one of the most disturbing things I've ever seen in a movie, and though I've gone back and rewatched the film several times, I've repeatedly found myself skipping past that entire sequence.

Ugh.

MOST ENTERTAINING DEPICTIONS OF THE END OF THE WORLD: WATERWORLD. It's bleak, but there is a swashbuckling exhilaration that comes with the freedom of sailing on endless seas.

< Message edited by King of Kafiristan -- 2/3/2012 2:46:49 AM >

_____________________________

I shall not waste my days trying to prolong them. I shall use my time.