Cool Breeze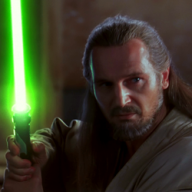 Posts: 2162
Joined: 9/11/2011
From: The Internet

quote:

ORIGINAL: Spaldron




quote:

ORIGINAL: Cool Breeze



quote:

ORIGINAL: Tech_Noir



quote:

ORIGINAL: matty_b

If this was a cash in, it would have been rushed out a year or two after ROTK with or without Jackson at the helm.





From my understanding the only reason it didn't happen was legal complications.

Look, I know billions of LOTR fans want to see these films, I'm just saying these films probably wont offer anything that changes ones interpretation of the three mega blockbusters that already exist.




Well im hardly a fan of these films but its called the movie BUSINESS.Films are supposed to make money and The Hobbit is no more or less a cash in than the POTC or Transformers films.Studios know that these movies are critic proof and will make shedloads of money just by turning up.

Heck,Jackson could just have the hobbits fart for the whole films running time and it would still make a ton of money.





Its not like the Star Wars prequels were a cash in though, don't you think?



Yeah thats the point i was making.Its the movie business and films are more likely to get made if they are certain to make a profit.The SW prequels were a dead cert to be successful which is why Lucas(and cast and crew) could commit to the three films.So yeah,films like these,whether there Bond,Transformers,Star Trek,Pirates,LOTR are sound investments.If you want to be cynical,yeah you could call them cash ins.






_____________________________

'' Iv played Oskar Schindler, Michael Collins, Rob Roy Mcgregor, even ZEUS for gods sake! No one is going to believe me to be a green grocer! ''