King of Kafiristan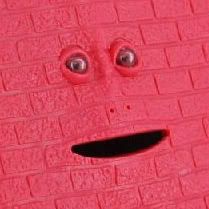 Posts: 883
Joined: 14/1/2012
From: the Blue Planet

I'm torn.. I don't really care for Witherspoon as a lead (she was well cast in ELECTION, but I just find her personality too grating whenever she's attempting to portray a character I'm not supposed to hate), but this is a story that deserves to be told. If casting Witherspoon is the only way that will happen, so be it. With that said though, may I humbly put forth an alternative?


Melissa George: Australian Actress Extraordinaire!

[image]http://i1149.photobucket.com/albums/o581/sekandergul/melissa-george-greys-anatomy.jpg[/image]

She's pure class, and deserves a chance to prove herself to Hollywood. Plus, she can speak english with a dead perfect American accent, so I can think of no reason she wouldn't be perfect for this role

< Message edited by King of Kafiristan -- 4/2/2012 4:14:12 PM >

_____________________________

I shall not waste my days trying to prolong them. I shall use my time.