Goodfella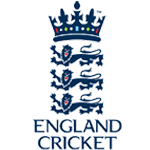 Posts: 17771
Joined: 30/9/2005
From: North Devon

quote:

ORIGINAL: matty_b

 I don't see why not, especially if you tell them all the research you've already done on them. Might interview you for a follow up piece, or something.



I'm definitely considering it, I'm not after any attention myself, in fact I'm not sure I want my name on any potential article like the woman interviewed in the piece I posted the link too, but I would like to, as I've said before, draw more public attention to this for the sake of other people out there.

It seems a lot of people have no actual idea where they stand or what rights they have with loans they do or don't owe for when it comes to dealing with these kind of companies.



_____________________________

"It is the Shawshank Redemption! Just with more tunneling through shit and less fucking redemption."

If you can quote the rules, then you can obey them.