Goodfella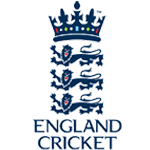 Posts: 17787
Joined: 30/9/2005
From: North Devon

quote:

ORIGINAL: Goodfella

This is both a personal issue and one I feel is quite relevant to today's economy and the various news articles I have seen recently, which is why I've decided this sub-forum is best for it.

Yesterday I received a letter from company called MiniCredit claiming I owe them £817.50. First of all it's probably best to clarify I have been dealing with some identity theft and fraud claims recently against my name which have resulted in a three-month investigation in which I have learnt personal details have been stolen off me. Anyway I don't owe this debt, I don't deal with loans, the way I look at it is 'if your bank won't give you a loan then anybody else who will probably aren't worth dealing with.'

This letter was basically threatening me with something called "doorstep collection." They claim they have been trying to contact me for "some time," which is untrue since this is the first letter I have received from them too this, my only, address and have had no phone calls to either my landline or e-mails to my account, which goes some way to prove despite the name on the letter, I'm not the person they're chasing. That aside though, have a little look at this. The letter I have received is spelt incorrectly and gramatically incorrect, also the box at the top showing the amount I supposedly "owe," there are three different figures. One that shows the intial amount, one that shows the interest applied, and one that shows the resulting amount. Guess what? They don't add up, they have actually under-calculated themselves by £57.00

There is no other information on this letter about the account I "owe" apart from my name, the figures and a website where I can supposedly "log into" and pay off my debt. So I rang this "company" and confronted them. A woman told me that if I believe it to be fraud I need to contact the police (which I was going to do after speaking to her anyone) and she gave me a fax number of which they could send a log number too (who uses fax machines anymore, I mean really, minor point maybe but come on...). I attempted to fax this machine today by the way from a local store, out of curosity more than anything which you will learn later in my post, guess what again? The number doesn't exist.

Anyway after contacting the police with a further complaint, I decided to do a little digging, first of all about these "doorstep collectors" who I've learnt are more often than not an idle threat. Most companies, especially short-term credit companies, don't employ them because they are too expensive, the only people I've found out who do are Barclays and some local councils. They have no rights of bailiffs and often people receive threats of them turning up on this date and that, and they never show. Second off all after receiving advice from the police and Citizen's Advice about what to do, I was told to write to the company saying I do not acknowledge the debt and asking for proof that the debt belongs to me (which I know it doesn't, but this is the legal advice I've been given to tackling these problems. By the way I asked the woman for this information over the phone, she could provide me with nothing, not even the name of the account, she never even asked for my name until I told her). After visiting their website, which I'll say looks very prim and proper, I failed to find an address for this company so after some further digging through Consumer Action Groups I learnt of the 1,637 complaints currently lodged against their company and also that their address is the address of Alma's Italian Restaurant and Takeaway in South London. There's even a picture of the place, it looks like something out of a third world country.

So I'm being harassed by a loan company who claim I owe them money that I don't who do their dealings out of the store room of some dingy takeaway in the suburbs of London? So the conclusion I have is, how the hell do these people get a license to process and distribute these loans in the first place!?

Obviously with the state the economy is currently in, there has been plenty of attention on the news recently to these 'payday loan companies.' I'm seeing more and more adverts of them on television (even this 'Wonga' lot sponsor Blackpool FC, they must be making a fair mint ey given no-one had heard of them four years ago, gee, wonder how they did that...) and yet I am seeing more and more appalling reports about them the further I look into them. The ridiculous rates of interest, the mercenary customer service, the intimidation and harassment used against those who supposedly "owe" them.

I realize there will be people who argue that if you get into debt with these kind of people, that's just what happens. But surely there is a greater problem here? How are some of these companies allowed to trade given that it seems too me they are nothing more than loan sharks with pretty colours? I've seen quite a few bits on the news where people are calling for them to be closed down, yet apparently the government argue "that these companies at least dissuade people from using direct loan sharks." I'm struggling to see the difference to be honest.

Sorry for the length of the post, just so much too say.

Any thoughts



So.....

in reply to my original post I have sent four letters to this so-called company 'Minicredit' all stating I do not acknowledge debt and all asking to prove the debt belongs to me, as in a statement of a bank transfer or information about me that could not be publicly obtained. I have received NO replies to any of these letters. The last letter dates back as far as mid-January, they were all sent by recorded delivery and I have retained all the post office receipts. I did not include a phone number as I do not want these clowns harassing me every day for money I do not owe but I did include an old hotmail email I rarely use anymore. They have my address too, I check the e-mail every day, I've had no contact.

Last Saturday a very stern and serious-looking letter dropped through the door for me. It was from a company (who's name I will not use because I suspect with the spambots posting here they are attracted to the forums by my using of the company names which must come up in whichever search tool they use to advertise). I will say this company's logo presented like a county court shield (the two lions and emblem etc.). It was a letter of Final Intent threatening me to clear my "debt" in 7 days or face county court, bailiffs etc. Needless to say this near pushed me over the edge, I was all for phoning these pranksters but after seeing it was a premium phone number and knowing how utterly useless the original "creditors" were I decided another letter was the best policy, as the CAB have already advised me, all contact via letter as that can be recorded for your benefit.

Anyway after calming down I inspected the letter more and as I did with the first company, scoured the internet for more research. Turns out this second company, that present themselves as a type of solicitor, a final step if you will before court, are in fact THE SAME COMPANY as the first one who wrote to me! They trade under different names and this is a common tactic they use to intimidate and threaten! Yet surely, least of all really given how mad the whole thing as I don't owe whoever the hell these people are any money, this is illegal!? As the letter states they are a different company representing them, they are constantly falsifying information to create fear and intimidation. Sadly for them it may work with others, it won't with me. The final letter I sent to the first company stated "if I don't receive a response within 14 working days, I will assume the matter is closed." They have a fresh letter along those lines with a copy of that other letter and the post office receipt (a copy of of course!). I am seriously at the stage of now of considering the best course of action would be countering them. As in taking legal action against them myself, putting them in a position where they end up begging me for a loan! I have been on consumer action groups and seen the kind of mires they have put some people's lives in, granted you should avoid getting into this kind of debt at all costs, but desperate times sometimes call for desperate measures and in this economy......not to mention these "companies" and their disgusting tactics, hidden charges and obscene default fees. I read a very sad and disturbing story of a woman who actually took her own life dealing with these rip-off merchants, I am half-tempted in the name of people like that, knowing full well I am completely innocent, of going for the jugular and seeing if I can get this company written off entirely. Apparently they are already under investigation from the OFT, I have reported them already. The police have been as useful as a chocolate cupcake so perhaps it's time to take matters into my own hands.

Anyway I know full well I'm going nowhere near a court room, and any two-bob mug that turns up my front doorstep will have exactly five seconds to get back in his vehicle before he discovers just how much these tossers have pissed me off over the past six months! Anyway I know full well it won't happen, even for clients in genuine debt these idiots don't prosecute because they know once any stable-minded judge looks at the paperwork he'll be putting them behind lock and key, let alone their debtors! You can find 100-odd threads on these things dating back five, six years and not one person has reported being taken to court of had a bailiff sent to their address.

I have written to my local MP as well demanding an explanation as to how on earth these people have managed to obtain consumer credit licenses!? I have enclosed the google image search photo of MC's "head offices." That being the Italian takeaway and put underneath, "So this is what can pass for an honest, consumer-friendly finance company these days is it?"

We all know these are gangs of criminals, loan sharks dressed in suits. They are a scourge of society and need to be shut down, now, not tomorrow, not next year, now when Osbourne pulled his head out of his arse, now. They are destroying people's lives. They won't destroy mine though, I am quite up for a fight with them and I will eagerly await their response (which won't come, just like the others).

Sorry to rant on, felt it needed to be said!



_____________________________

"It is the Shawshank Redemption! Just with more tunneling through shit and less fucking redemption."

If you can quote the rules, then you can obey them.