King of Kafiristan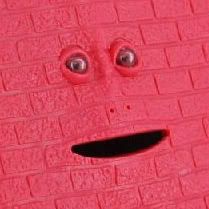 Posts: 883
Joined: 14/1/2012
From: the Blue Planet

I had some good fun with this. It wasn't quite what it could have been, but all in all it was enjoyable and had some memorable moments.

My complaints:

* The atmosphere was a little flat. Individual sequences worked well, but at times the story just seemed to kind of amble along without the tension you might expect given the end of the world scenario.

* Worst bad guy yet for the series. A great idea for a villain, but in practice he had no verve, and never felt like much of a threat. There wasn't enough personal animosity between him and Hunt, and in general he just kind of faded into the background. We knew we were supposed to dislike him, but he just wasn't that interesting. Even PSH from MIII, in a part that was extremely thin and underwritten, managed to be more loathsome and menacing than the baddie here in MISSION: IMPOSSIBLE GHOST PROTOCOL.

* Despite having extremely well thought out and pleasing action scenes, the film didn't give them enough room to develop or breath. The best moment of the film, the Burg Kalifa sequence, was criminally under developed. We needed to see them entering the hotel, in awe of the structure's height, going up and up and up in elevators, in order to establish the mind bending geometry and stakes. Instead we just smash cut to a hotel room on a high floor, and until Cruise gets out there to climb, there is little sense that they're even on location and what's outside those windows isn't just a green screen. The climb, though visually spectacular, needed a bit of that Spielberg touch, with things slowed down so that the individual beats, the fear of being out that high, are allowed to build and build. The moments we do get are great, but it's all a little quick and nonchalant. Given the photography and location stunt work (involving Cruise himself), I think they should have done more to have him really out there maneuvering around, afraid that each new handhold might give way.

* I love the 'team' aspect of these films, but Paula Patton was just bad, Renner felt lost, and Cruise wasn't in it nearly enough. His 'ALWAYS BE RUNNING' secret agent stylings needed to be up front and center to a greater degree. He's a movie star, and his charisma should have been used to drive the plot and the team forward. He should have been always the one reminding us of the stakes. Instead there was a lot of fairly amusing light hearted banter and bickering, but it felt like a movie, in the end, without a lead character.


What worked: inventive, well thought out action sequences with a great sense of geography. Great stunt work, and some wonderfully tense moments.

*The opening prison escape was pretty much a delight from start to finish

*The sandstorm chase felt real and thrilling. Great tension and you really respect Hunt as that guy who will just never give up. Easily could have fit that bit into a Daniel Craig BOND MOVIE without losing a beat.

* Though I ultimately found the Burg stunts a bit lacking in terms of the depth they're treated with (he's just moving around out there so quickly that it doesn't really sell Hunt's fear at the heights), individual moments like jumping through the glass, or doing the long arc jump to try and get through the open window, were pretty great

All in all I was left wanting more, more of Cruise and more MI tension. I got a taste with this, but it didn't quite sate my appetite.

< Message edited by King of Kafiristan -- 18/4/2012 10:55:00 PM >

_____________________________

I shall not waste my days trying to prolong them. I shall use my time.