elab49

Posts: 54399
Joined: 1/10/2005

= No. 38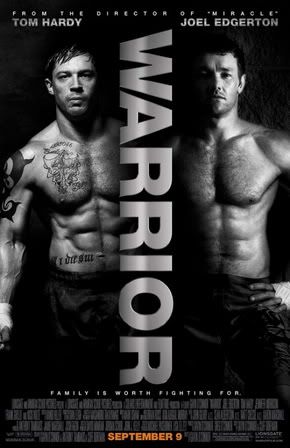 The Warrior (O'Connor, 2011)

Fighting and family angst from a good cast.

See also: Crying Fist.



Harry Potter and the Deathly Hallows Pt 2 (Yates, 2011)

Closely-adapted series finally comes to an end.


No. 37




Inbetweeners (Palmer, 2011)

It's no Intelligence Men.

See also: Well, I guess you've already seen the TV series.

No. 36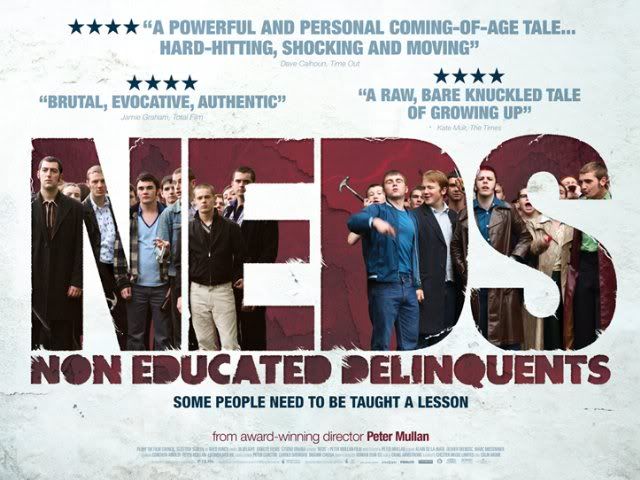 Neds (Mullan, 2011)

A tale of Glasgow that essentially takes the world of A Sense of Freedom into the next decade as Mullan tells the tale of a catholic boy growing up in 70s Glasgow and reaps the benefit of the care taken with the young lead's performance.

See also: A Sense of Freedom/Orphans.

No. 35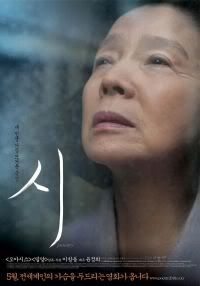 Poetry (Lee, 2010)

A sublime tale of a faded beauty grasping at the attempt to create something as she faces oncoming dementia and the fallout from her grandson's participation in the attack on a young girl. Yoon Jeong-Hee yet again demonstrates Oscar's inability to see beyond the end of its nose when it comes to acting awards.

See also: Secret Sunshine, but not any of the several hundred Korean TV dramas obsessed with unlikely depictions of Alzheimer's.

No. 34




Tyrannosaur (Considine, 2011)

Another of my favourite posters from this years selection. Following on from his short Dog Altogether, Considine expands on the tale of the rage filled Joseph getting wonderful performances from all concerned.

No. 33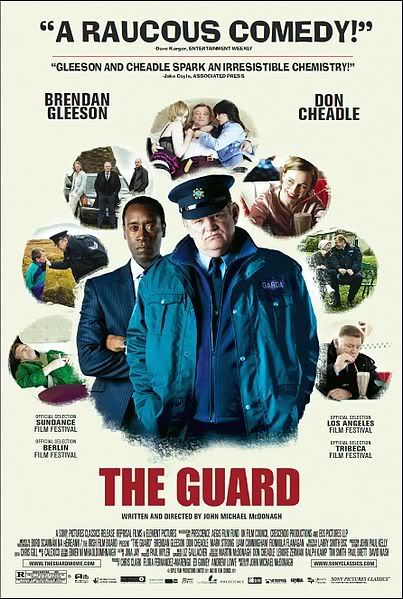 The Guard (McDonagh, 2011)

Unfairly compared to his brother, The Guard succeeds on its own merits. A couple of lulls, sure, but a fascinating lead, a great double act and a fatalistic sense of humour reward repeat viewings.

= No. 31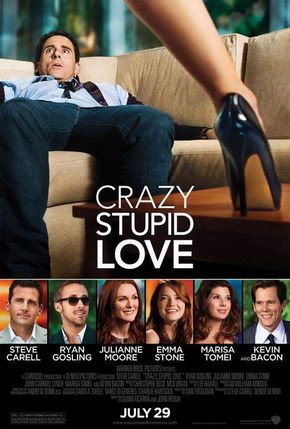 Crazy Stupid Love (Ficarra, 2011)

Ryan Gosling.

Now take a moment for the male contingent on the Board to recompose themselves. And their trousers.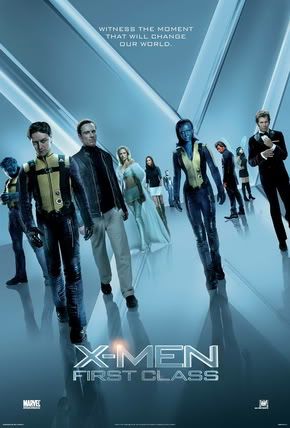 X-Men 1st Class (Vaughn, 2011)

Oh hello, how are you? And what's your skill? Have a little time to show off. And hi! You are? And what's your skill? Please give yourself a little induction. And you? Please - feel free to have your own little moment. And again. And again. Oh, bollocks - are those the end titles? One of the leads baby-daddy's generated more press.







_____________________________

Lips Together and Blow - blogtasticness and Glasgow Film Festival GFF13!


quote:

ORIGINAL: Deviation] LIKE AMERICA'S SWEETHEARTS TOO. IT MADE ME LAUGH A LOT AND THOUGHT IT WAS WITTY. ALSO I FEEL SLOWLY DYING INSIDE. I KEEP AGREEING WITH ELAB.
Annual Poll 2013 - All Lists Welcome