King of Kafiristan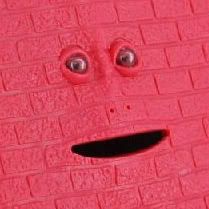 Posts: 883
Joined: 14/1/2012
From: the Blue Planet

While I was an early supporter of 24 at the beginning of it's run, eventually the show's status as right wing propaganda began to turn me off (Jack Bauer was being frequently name dropped by pro torture right wingers in the US, from pretty much season three on). Combined with lazy plotting and increasingly far fetched plotlines, my enthusiasm for the "Jack Bauer Power Hour" died, and I gave up at the beginning of the fourth season.

With all that said though, I am something of a Kiefer Sutherland apologist, and I wouldn't mind getting the chance to see him tear it up on the big screen. A taught action movie set in real time has potential, so as long as the politics are kept on the back burner, I wouldn't mind if the show came back from the grave for this last hurrah

Not sure if FOX is the studio to pull that off and keep it fresh, so I won't get my hopes up




_____________________________

I shall not waste my days trying to prolong them. I shall use my time.