rick_7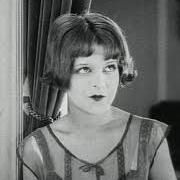 Posts: 6151
Joined: 30/9/2005
From: The internet

Seven Men from Now (Budd Boetticher, 1956)

Randolph Scott's collaborations with Western maverick Budd Boetticher are the stuff of movie legend. Building on the complexity and moral ambiguity of the Mann/Stewart genre films, they fashioned masterful chamber Westerns: stirring, unforgettable tales with strong, weary loner heroes. The four stand-outs were all scripted by Burt Kennedy: Ride Lonesome, The Tall T, Comanche Station and Seven Men from Now. Unavailable for many years (and topping my "to-see" list for the last couple), it has now been restored and released on Region 1 DVD. The disc includes a fine documentary profile of Boetticher.

Scott plays Ben Stride, a mysterious stranger who agrees to escort two Eastern newlyweds through Indian country. In Ride Lonesome the revelation is a long time in coming. Here we get it straight away. Lee Marvin's greedy, sleazy Masters tells it. A hold-up in the town of Silver Springs. A gold theft, a getaway and a pretty corpse - Stride's wife. It's the stand-out scene in a film packed with wonder. Stride is hell-bent on revenge, and all the human kindness in the world isn't going to stop him.

Scott makes for a great troubled hero, his slow, steady delivery imbuing Kennedy's awesome dialogue with startling emotion. It's a performance his detractors can't explain away. Marvin blows him off the screen. Six years before Valance, we see the making of the man. Conceit and resentment colour him, but it's Masters' pride that lives on in the memory. Kennedy's most audacious move is to run two climactic shoot-outs one after the other. It's a stunning concept, and when the bad guys hit the ground first time around, the only ones left standing are two flawed heroes ... and one of them has to die. Gail Russell takes the female lead, and does a fine job. Don Barry is convincing in support.

I can't recall hyping a film up in my own mind to such a degree before watching it, but somehow it surpassed even those expectations. Stunning, compelling, beautiful, offbeat and perfectly-paced, it's utterly devastating. One of the best Westerns ever made. (4)

< Message edited by rick_7 -- 3/3/2006 2:10:38 AM >

_____________________________

*Wendy Hiller fanboy*

Blog: DJANGO! DUMBO! DESPICABLE ME 2! Plus: other stuff.

"Nothin's really been right since Sam the Lion died."