rick_7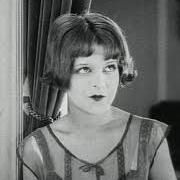 Posts: 6087
Joined: 30/9/2005
From: The internet

quote:

ORIGINAL: Dignan

A bout de souffle (1960), the first Jean-Luc Godard I've seen. An, excellent film, I shall be seeking out more of his back catalogue.


I'd recommend Bande a part, which is even lighter than Souffle, and remains a charming technical wonder.

Extase (Gustav Machaty, 1933)

Hedi Lamarr found early notoriety in this lyrical Czech tale of sexual awakening, running around in the nip for a time, before shooting the first sex scene in non-pornographic film. The film itself is a real jumble. Much of it is dialogue-free, a lilting, achingly beautiful theme playing over the action as Lamarr's honeymoon turns into a nightmare of unfulfilled sexual yearning and unrequited affection, and returning later as her brief flirtation with happiness leads to tragedy. Machaty's relentlessly inventive direction is sublime: overloading on the symbolism and cranking up the tension and desperation, as much in the stiflingly bleak opening sequence as in the melodramatic final third. A shame then, about the dialogue scenes, which appear to have been tacked on later. They are poorly scripted and dubbed, adding nothing to the film but time. The leads are competent but uninspiring, Lamarr not yet into her stride. As a historical curio it's a must, as a film it's frustrating but frequently dazzling. A couple of questions: is Machaty the only director more aroused by horses than Klaus Kinski? And what on earth was all that stuff about builders? (3)

Lover Come Back (Delbert Mann, 1961)

This was the second of three Doris Day/Rock Hudson films, 'chic', unpretentious romantic-comedies famously inspired by their '30s counterparts, Loy and Powell. As with 1959's Pillow Talk, the set-up is this: Day and Hudson hate each other, but have never met. Hudson pretends to be someone else, Day falls in love with him, the inevitable unmasking hanging over their relationship. Here they're both advertising executives: Day the strait-laced hard-worker, Hudson the give-the-client-a-good-time heel. It's great fun, with some nice - if too affectionate - barbs at the advertising business, a few big laughs and an excellent performance from Tony Randall as Hudson's spineless boss. The only shortcomings are Hudson's character - rather too much of a bastard to side with 100% - and the rushed ending. Recommended. (3.5)



_____________________________

*Wendy Hiller fanboy*

Blog: DJANGO! DUMBO! DESPICABLE ME 2! Plus: other stuff.

"Nothin's really been right since Sam the Lion died."