King of Kafiristan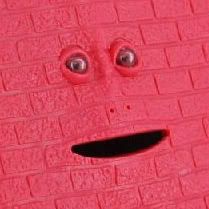 Posts: 883
Joined: 14/1/2012
From: the Blue Planet

I was eagerly anticipating this, but in the end it felt like there wasn't really much there. I liked the performances, and Clooney handled the drama well on a scene to scene basis, but it just felt undercooked and a little dull, the whole intern business. We've seen it before so many times, and the tension of the acting kept implying that the story would go somewhere new or exciting. I have no problem with small scale drama, slow burn stuff, but here it just didn't work. I didn't really have enough investment in Gosling to care when he was fired, and he was so muted that I was more perplexed by his quest to rejoin the campaign than anything. The characters were kept at arms length, and established too quickly, too by the numbers - more as archetypes than people - so I was left struggling for a reason to care when he was fired. In the end it reminded me of LIONS FOR LAMBS, a well intentioned movie with some good performances that just ultimately didn't have enough to say to back up it's bluster


PS Rachel Maddow, who appeared in this film as herself in the movie discussing the politics of the situation from a fictional version of her program THE RACHEL MADDOW SHOW, did remarkable work and it floored me to see venture out into the world of film. I've long held she should transition part time into acting, and her work in IDES went a long way towards proving my assertion to be well founded. Normally when news personalities play themselves in film, they cannot deliver their dialog believably, and the contrast between how they deliver their lines on film and how they sound discussing the ins and outs of the real world political horse race couldn't be more noticable. In this movie though, it was as if we were watching an alternate universe Maddow delivering real commentary. It was masterful acting, and I hope we'll see more from her in this area going forward




_____________________________

I shall not waste my days trying to prolong them. I shall use my time.