Cool Breeze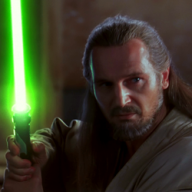 Posts: 2162
Joined: 9/11/2011
From: The Internet

quote:

ORIGINAL: Sutty

A weak ass 12a. Well I am shocked...

And it was passed uncut, which means that theatrically they had no intention of making a more adult action movie akin to the original as opposed to the more cartoon like 4.0. Like how the word Motherf&*ker is described as partially used but cut off before the full word is used. Again this suggests that McClanes now signiture phrase is cut off ala Die Hard 4.0. Ooooh, how very original!

I guess one saving grace is that is is only 90 odd minutes long. Though it does seem a short amount of time for a hack like Moore to squeeze in a new joint lead, villians, a trip to Russia, and whatever else in to.

I predict 2 stars...





Dont worry, it will be back in for the '' Harder '' cut on dvd.Probably.




_____________________________

'' Iv played Oskar Schindler, Michael Collins, Rob Roy Mcgregor, even ZEUS for gods sake! No one is going to believe me to be a green grocer! ''