rick_7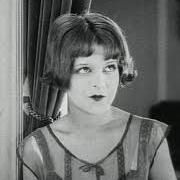 Posts: 6151
Joined: 30/9/2005
From: The internet

quote:

ORIGINAL: Olaf

I don't hate it or anything, it's just that 'NatWest, NatWest-Barclays-Midlands-Lloyds / Blackhorse apocalypse / Death sanitised through credit' is quite possibly the worst lyric the band have ever written (quite an achievement when you have a lyricist as... er, 'unique' as Nicky Wire). It is a very frontloaded album though, yeah (other than Spectators Of Suicide, and even then the old Heavenly version is better).EDIT and Condemned To Rock 'n' Roll is pretty amazing as well, actually.



I think that's the worst lyric anyone has ever written. Except for My Little Empire, obviously.

I think about half the first album is amazing and virtually all of the second. One of the songs off GT that I've always thought was brilliant is So Dead ("No-one fucks as good as Marilyn/Plastic surgery sure cures your sins" - booyah!), which they themselves dismissed as filler.
I really like Another Invented Disease disease too, even though it's GN'R-lite and has an inverted chorus that they've just nicked off the Stones. Stay Beautiful, Little Baby Nothing, Spectators of Suicide and Condemned to Rock 'n' Roll are all obviously great, but I've also got a soft spot for stuff like Crucifix Kiss and Repeat - they're sort of half-formed and adolescent, but also really heartfelt, spiky and confrontational.

GATS is very underrated, it's probably my second-favourite Manics album after The Holy Bible. It's got a conventional, but really muscular sound that suits the material, and I honestly don't think there's a song on there that's not really, really good. No, not even Nostalgic Pushead. Or Sleepflower. So there. And Life Becoming a Landslide is just fucking immense. On the other hand, I've lived with that record for so long - and derived so much happiness from it at so many times in my life - that there's every chance my judgement is horribly clouded.




_____________________________

*Wendy Hiller fanboy*

Blog: DJANGO! DUMBO! DESPICABLE ME 2! Plus: other stuff.

"Nothin's really been right since Sam the Lion died."