rick_7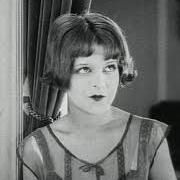 Posts: 6087
Joined: 30/9/2005
From: The internet

quote:

ORIGINAL: JohnChard

How can someone with such great taste in Westerns have such bad taste in British comedy?

Dreadful? Really? Even Kim Newman here gave it 3/5, with his only argument for not rating higher being that it's dated! Which is a "dreadful" excuse to use on any old classic film. The film is highly rated by other British Film Institutes and Forums. Not your thing? I can truck with that of course, but dreadful isn't a word I've ever seen attributed to Oh! Mr Porter before now.


I suppose comedy's a very subjective thing, so if you don't think it works, you really don't think it works. I just didn't laugh at the film and I found Hay's mugging really tiresome. Also, you know the way that comedies rich in non-sequiturs might not play well in another 50 years' time? That's kind of how I feel about Oh, Mr Porter! and some of Groucho Marx's jokes (not many, just some) - not only do I not find them funny, but I don't understand why they were once funny. Incidentally, '30s comedy is very much my thing (and, as I said, L&G are great), I just found this one a real struggle to get through. Sorry. Still, it doesn't really matter, it's just one incredibly handsome young man's opinion.

Hay-wise, I did like that one written by John Dighton a bit more - the one about the serial killer; that has some good gags in.

< Message edited by rick_7 -- 25/10/2011 1:55:30 PM >

_____________________________

*Wendy Hiller fanboy*

Blog: DJANGO! DUMBO! DESPICABLE ME 2! Plus: other stuff.

"Nothin's really been right since Sam the Lion died."