Rhubarb


Posts: 24161
Joined: 30/9/2005
From: No Direction Home

29 Track 3 (Walker)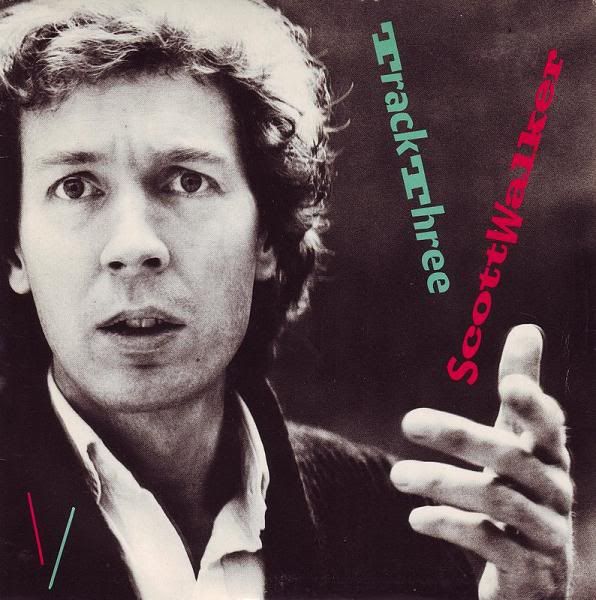 After the success of his first 3 solo albums, Walker went on to make Scott 4, which is his best album, but failed to chart (will go into theories as to why in other entries) this forced his hand back to doing more cover versions and gradually going through a period of lost MOR stuff which is fairly impossible to find (due to Walker blocking anyone trying to re-release it). After these Wilderness years, his reformed The Walker Brothers, and finally made the album he wanted to make with them, with Nite Flights, an album that Brian Eno (who knows his shit) thinks was so far ahead of its time, and that its disgraceful noone has caught up. Anyway, Nite Fights was an experimental beast, and it suggested the direction that Walker was going to head in when he re-emerged.
Climate of Hunter would turn out to be his only album in the 1980s, and it is absolutely brilliant and set the tone for the latter part of his career. The lead single from this album was Track Three, which appropriately, was track three.
A super claustrophobic atmosphere resides over the whole track, but unlike some his later work, it retains some tropes from pop music, there is even a guitar solo at one point. Walker's vocals are kind of shocking if you are expecting the deep pool of beauty from his Walker Brothers period, its distorted and a bit scary. There is some absolute beauty in it though of course, but a different kind, and something to get used to toward his later work.

There is an absolutely amazingly awkward interview where Walker turned up on 80s cult pop show The Tube, where neither interviewer or interview are really comfortable with the situation, you can watch it here http://www.youtube.com/watch?feature=player_detailpage&v=3e8vpoj0lDs#t=169s and the full proper video is on the end.

Find it on: Climate of Hunter, or the Track Three single if you want to scour ebay.

< Message edited by Rhubarb -- 7/10/2011 12:15:49 AM >

_____________________________

Team Ginge
WWLD?



quote:

ORIGINAL: FritzlFan

You organisational skills sicken me, Rhubarb.