Goodfella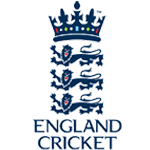 Posts: 17788
Joined: 30/9/2005
From: North Devon

quote:

As a social commentary, it's passable. As a movie, it's above average


I'll second that. It's clearly a film that has been inspired, to a degree, by the Phelps Family in America, to the point of which there is even a direct reference to them in the film by John Goodman's character and there's a disclaimer at the end of the credits too. I agree it's above average, it's surprisingly less brutal than I expected it to be after watching the trailer which plays like your stonewall Tarantino movie. It certainly isn't the other side of the tracks of Smith though in being horror's answer to 'Clerks,' I'd also argue it's a more of a thriller than a horror anyway but it's exhilirating, well acted and plays up to quite a clever finish. It's not going to win any awards but it's certainly worth your time on a Saturday night. 4/5



_____________________________

"It is the Shawshank Redemption! Just with more tunneling through shit and less fucking redemption."

If you can quote the rules, then you can obey them.